A través de un comunicado, la plataforma de Crunchyroll anunció que este próximo sábado retirará 77 títulos de su catalogo pertenecientes a la licenciante estadounidense Sentai Filmworks.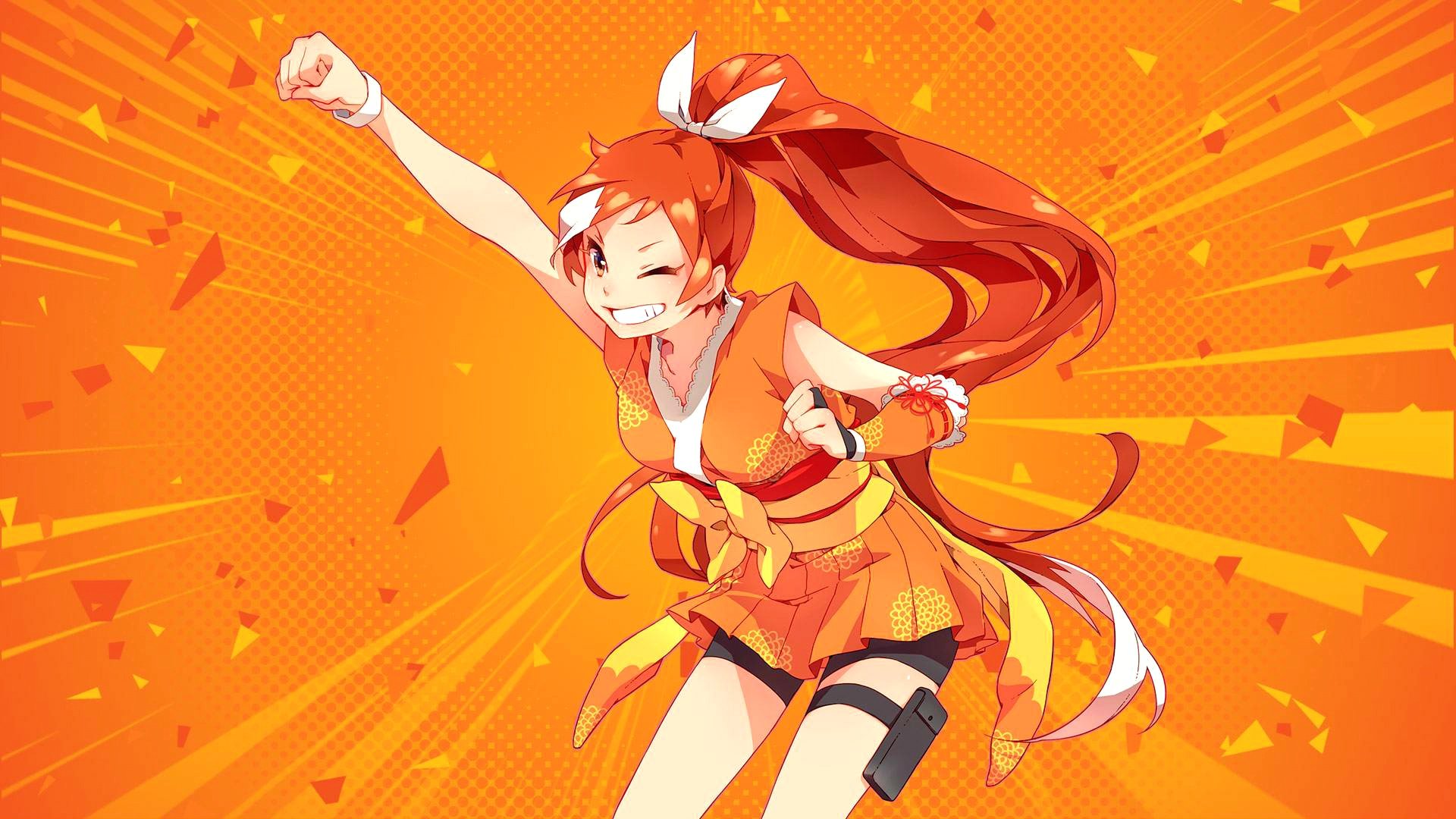 Las series, películas y OVAS que se retirarán serán las siguientes (el nombre en japonés ha sido escrito entre paréntesis):
Action Heroine Cheer Fruits
AKB0048
Amnesia.
Aoharu x Machinegun (Aoharu x Kikanjuu).
ARGEVOLLEN (Shirogane no Ishi: Argevollen).
BAKUON!!.
Battle Girl High School.
Bodacious Space Pirates (Mouretsu Pirates).
Broken Blade (Break Blade).
Captain Earth.
Celestial Method (Sora no Method).
ClassicaLoid.
CROSS ANGE Rondo of Angel and Dragon (Cross Ange: Tenshi to Ryuu no Rondo).
Cuticle Detective Inaba (Cuticle Tantei Inaba).
DEVIL SURVIVOR 2 THE ANIMATION.
Dog & Scissors (Inu to Hasami wa Tsukaiyou).
Dusk Maiden of Amnesia (Tasogare Otome x Amnesia).
DYNAMIC CHORD.
Engaged to the Unidentified (Mikakunin de Shinkoukei).
Fantasista Doll.
Flip Flappers.
Frame Arms Girl.
Girlish Number.
Girls Beyond the Wasteland (Shoujo-tachi wa Kouya wo Mezasu).
GLASSLIP.
Gourmet Girl Graffiti (Koufuku Graffiti).
Gugure! Kokkuri-san.
Hakuouki.
Humanity Has Declined (Jinrui wa Suitai Shimashita).
Invaders of the Rokujyouma!? (Rokujouma no Shinryakusha!?).
KINMOZA! (Todas las temporadas) (Kiniro Mosaic)
La storia della Arcana Famiglia (Arcana Famiglia).
Long Riders!.
Magic of Stella (Stella no Mahou).
Magical Play (Mahou Yuugi 2D).
Magical Warfare (Mahou Sensou).
Majikoi – Oh! Samurai Girls (Maji de Watashi ni Koi Shinasai!).
Mashiro-Iro Symphony (Mashiro-iro Symphony: The Color of Lovers).
Matoi the Sacred Slayer (Soushin Shoujo Matoi).
MEGANEBU!.
Momo Kyun Sword.
Momokuri.
NAKAIMO – My Little Sister Is Among Them! (Kono Naka ni Hitori, Imouto ga Iru!).
Natsuyuki Rendezvous.
Nobunaga The Fool.
Norn9 (Norn9: Norn+Nonet).
One Week Friends (Isshuukan Friends).
Phi-Brain – Puzzle of God (Todas las temporadas) (Phi Brain: Kami no Puzzle).
Photo Kano.
Queen's Blade: Rebellion.
Rail Wars!.
Re-Kan!.
RIN-NE (Todas las temporadas) (Kyoukai no Rinne).
Rozen Maiden.
Rozen Maiden Zurückspulen (Rozen Maiden (2013)).
Sakura Trick.
Samurai Bride (Hyakka Ryouran: Samurai Bride).
Samurai Jam -Bakumatsu Rock-.
SHIROBAKO.
So, I Can't Play H! (Dakara Boku wa, H ga Dekinai).
SUPER SONICO THE ANIMATION.
Stella Women's Academy, High School Division Class C3 (Stella Jogakuin Koutou-ka C³-bu).
Tari Tari.
The Comic Artist and His Assistants (Mangaka-san to Assistant-san to The Animation).
The Dragon Dentist (Ryuu no Haisha).
The Kawai Complex Guide to Manors and Hostel Behavior (Bokura wa Minna Kawai-sou).
The Severing Crime Edge (Dansai Bunri no Crime Edge).
Tribe Cool Crew.
Tsuritama.
Un-Go.
Undefeated Bahamut Chronicle (Saijaku Muhai no Bahamut).
Uta no Prince Sama (Todas las temporadas).
Wakaba Girl.
Wish Upon the Pleiades (Houkago no Pleiades).
Wizard Barristers (Wizard Barristers: Benmashi Cecil).
YUYUSHIKI
Zettai Bouei Leviatan.
En el mismo comunicado, Crunchyroll aseguró que a pesar de ya no contar con dichas series, seguirán trabajando por llevar el mejor contenido actual a todos sus suscriptores.
Fuente: Crunchyroll